Meet Our Educators
Meet Our Educators
our educators
Lisa Aamodt, Limud Education Director
morahlisaa@gmail.com (516) 676-5080, ext. 105
Lisa Aamodt has been an experienced Jewish professional for over 16 years and joined the CTI family in 2015. As Limud's Education Director, she is a progressive leader and role model for our children. Her research in determining the new curriculum for our students is a testimony to her dedication. In addition to Limud, she is also in charge of a vast array of programs for our youth from age 1 through grade 12, including: TOT Shabbat, PJ Library, Kiki's Kids Jr., Youth, and Teen Programs, and Limud High.
Through Torah study, Lisa strives to instill in our children positive moral character and the importance of being good citizens of the world. Through Jewish education, she strives to provide the building blocks for children and young adults to build their own Jewish identity.
Lisa leads youth and family services and programs, and runs Rosh Chodesh "It's a girl thing," which teaches middle school through high school girls about Judaism and self-awareness. Lisa has also led various workshops, including "Making Junior Congregation come Alive at your Synagogue," at the New Caje2 Conference (2012), and "PJ Library Program, Marketing and Outreach" at the PJ Library Conference (2013).
Lisa holds a Bachelor of Arts degree in Management of Technology, a Master's Degree in Non Profit Management and is studying at Gratz College for a doctorate in Educational Leadership. In 2014, she was the recipient of the prestigious Harold Grinspoon Excellence in Jewish Education Award and the New Caje5 Principles Certificate. In 2019 she was awarded the Stars Under 40 Award on Long Island.
Chad Altman, VP, Education

Chad Altman was born in Roslyn and is married to Lauren, his high school sweetheart. They have two boys, Madden and Jamie. Both boys attend North Shore Schools and CTI's Limud Hebrew School. Chad has worked in the NYC Department of Education since 2003 and is currently a Principal in Manhasset Public Schools. As a child, he attended Temple Sinai in Roslyn and kept active with the Temple while in High School. When not working, Chad enjoys skiing, tennis, traveling and grilling his favorite foods. Most importantly, Chad values his time with friends and family.
Fredda Klopfer, Education Director, Emeritus
Fredda Klopfer spent 30 years as a special educator and elementary principal in the North Shore Schools. For seven years, Fredda volunteered to lead Limud as the principal and helped to grow the school to its present size. In addition, she has networked with the Jewish Education Project — an organization dedicated to creating innovative religious schools — where she guided the facilitation of a network called New Models for Small Schools. The interaction with this organization helped provide the framework for creating a school that has been cited for its creative approach to Jewish education. Fredda was honored by METNYS for her work at CTI. In addition to being the "bubbie" of the school.
Rachel Salinas, Limud Special Needs Specialist & Coordinator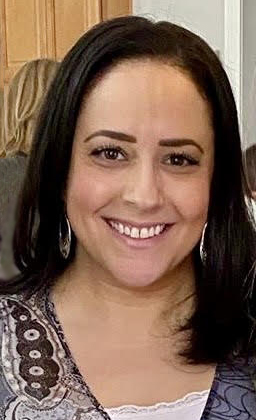 Rachel Salinas and her husband, Paul, moved to Glen Head from Queens in 2015. Their two sons, Andrew and Brandon, both attend and love Limud. Rachel is the coordinator of a special education program in a New York City high school. She has been a special education teacher since 2003. Rachel and her family love being part of the incredible CTI family.
Debbie Ilberg, Limud Special Needs Specialist & Coordinator
Debbie Ilberg and her husband, Peter, and their children Rachel and Matthew, have been members of the CTI family since 2017. Both Rachel and Matthew attended Limud and go to North Shore Schools. Rachel had her Bat Mitzvah in July 2019 in a service led by Rabbi Huberman, and Matthew's October 2020 service had the distinction of being CTI's first Zoom Bar Mitzvah!
Debbie has been an elementary school English as a Second Language teacher in the NYC Department of Education since 1995, working with both general education and special education students. As the mother of a son with special needs, Debbie served for many years on the board of North Shore Schools SEPTA. She also volunteered as co-leader of her daughter's Girl Scout Troop for almost 9 years. Debbie is passionate about helping children with special needs and their families to navigate the intricacies of the educational system and find the supports available to them. When not working, Debbie enjoys reading, trying out new recipes, and, most of all, spending time with family and friends.
Krystal Wheaton, Limud Assistant Principal and Kiki's Kids Youth group Director
Krystal Wheaton received her B.A. in Psychology from Adelphi University, and is currently attending Queens College for her MSEd with Advanced Certification in School Psychology. She has experience giving trumpet lessons, was a volunteer counselor at a science camp, and for 5 years she worked as a karate instructor for children ages 3-16. She holds her second degree black belt in Shotokan karate, and in her free time loves to listen to music, play with her two geckos, and express herself in different creative outlets, such as painting, singing, playing instruments, and writing. She strives to help children be the best they can be, and is proud to be a part of the CTI family.
Melissa Greico, Pre-K & K & Kiki's Kids Jr.
Melissa Greico attended Alephi University and double-majored in psychology and sociology. She also studied school psychology and interned in various settings, working on social skills with elementary school students with autism. She has experience as a nanny, has taught nursery school and has worked in an after-school program across all levels. Currently, she is also teaching the Friday-morning CTI Shalom Playgroup for 2-4 year olds, learning Hebrew and doing arts and crafts for CTI's Tot Shabbat program. In addition to having a passion for children, animals, and helping others, Melissa enjoys participating in all aspects of Jewish culture.
Amy Elias, 1st & 2nd Grade (sundays), 3rd & 4th Grade (thursdays)
Amy Elias was born into a colorful and vibrant Sephardic family where the rhythm of Jewish life mimicked the love of just being human. This is what Amy brings to CTI and what CTI brought to her children when they were students here. What continues to inspire Amy, no matter what she leads, comes from her rich intergenerational cultural background. Whether the exposure to the 'secret' Ladino-Spanish her grandparents spoke, to Greek/Turkish foods, Greek music and dance where a family member might jump on a table, sing and dance and draw the rest of us into the moment... just because. This warmth and liveliness permeates much of what Amy continually offers her students of all ages.
As a Special Educator, Trauma-trained yoga therapist Amy brings a deep sensitivity to our human condition. The values of compassion, mindful presence, human connection, non-judgement, loving-kindness, individual alignment and bright-spotting lead her as she honors each student, family member and colleague. She looks forward to igniting the neshuma within each of us.
Jessica Herman, 3rd & 4th Grade (Sundays), Kiki's Kids Teen Leader, Music Enrichment
Jessica Herman graduated from LIU Post with her BA in Music Education in 2023. Along with singing, she plays the guitar, euphonium, trombone, and tuba, and has previously been a music teacher at two different religious schools. She also attended URJ Camp Eisner for many years, and has taken the role as a counselor and song leader at the camp. Jessica has a love for Jewish music, and is excited to share her knowledge about it with students!
Rebecca Goldfarb, 3rd & 4th Grade (Sundays), Hebrew Enrichment (Thursdays)
Rebecca received her BFA in Musical Theater from LIU Post in 2023. She has experience working with children ages 3-14 since 2019 as the Music and Drama specialist and director of the camp musical at Silver Point Day Camp, a choreographer at Shelter Rock Elementary School for their school musicals, and performed at children's birthday parties throughout the pandemic. Rebecca is very proud of her Jewish heritage and became a Bat Mitzvah herself. For her Thesis, she performed in a play she wrote, which is about a Jewish family coming together after going through a difficult time together. In addition to her love of children and teaching, Rebecca has worked in the entertainment industry for the past 12 years as an actor, singer, and songwriter. With her vast experience, Rebecca teaches with a fun and entertaining perspective.
Hannah B. Taustine, 5th Grade (Thursdays), 7th Grade (SunDays)
Hannah B. Taustine graduated from CUNY-LaGuardia in 2021. She has assisted in Hebrew school classes for over five years, has held positions of increasing responsibility in summer recreation and camp programs, and has been a karate teacher and homework tutor for several years. She holds a black belt in Kenpo karate and is an avid reader, artist and writer. Hannah has a younger brother and two dynamic rescue poodles. She is very passionate about teaching and Hebrew, and is excited about bringing life and joy to Jewish learning.
Rabbi Josh Alpert, 6th & 7th Grade (Thursdays)
R
abbi Josh Alpert has been completely immersed in both Judaism and music since he was a young child. As a young boy he would come home from school, put a towel over his shoulders and "play" Rabbi. At age five, he received his first guitar and was composing songs by the time he was 10. His dream was to incorporate both the teachings and values of Torah and great eclectic music from his many musical tastes. Rabbi Alpert graduated with a B.F.A. in Music Education and Performance from L.I.U. Post, School of Music. At the same time, he attended Yeshivat Torah Mitzion, in Merrick, NY. Rabbi Alpert received Rabbinical Ordination in 2008 from Yeshiva Zichron Akivah, in Woodmere NY. In 2005, he and his friend, Rabbi Michael Wagner, started the Jewish Rock band, "White Shabbos." At that time, he decided to use his talents to inspire Jewish youth worldwide. Teaching Torah through song, drama and even dance parties, Rabbi Alpert hopes to light the spark inside every Jew that brings them close to their beautiful, ancient heritage and its special values.
Steven Kantorowitz, 5th & 6th Grade (Sundays)
Steven Kantorowitz is an attorney, business owner and a founding board member of the Jewish Historical Society of Long Island. He has worked as a law clerk in Jerusalem for the late Honorable Miriam Naor (Z"L) and attended the WUJS Institute (World Union of Jewish Students) in Arad, Israel. He is married to Lori Kantorowitz, the director of Admissions at the Solomon Schechter School of Long Island and is the father to Ari Kantorowitz, who is attending Northeastern University and to daughter Jessica Kantorowitz, who is a singer, actor, writer, and producer. Both children attended the Solomon Schechter School of Long Island. He is excited to share his Judaic and Israel knowledge to engage the students and encourage Jewish advocacy and activism to make the world a better place.

Ariel Hakimi, Hebrew Enrichment (Sundays)

Ariel Hakimi was raised in Great Neck, where he is part of the United Mashadi Jewish Community (Sephardic community). Ariel is currently working at Kalaty Rugs as a manager, is a business owner, and on his free time is immersed in Judaic studies. He attended the Great Neck public school system, and in the community's Hebrew school he discovered his love for Israel. After graduating high school, Ariel studied at Yeshivat Netiv Aryeh in the old city of Jerusalem for two years. When returning, he got his bachelor's in business administration and management with a concentration in accounting from Lander (Touro) College for Men.

Moshe Chaver, Hebrew Enrichment (Sundays)

Moshe Chaver was Born and raised in Givatayim Israel. He served in the IDF (Israel Defense Forces) as a soldier and as a teacher at an "Amal education network", a leading player in the Israeli education system. The high school was located in "Tel Hashomer" army base and specialized in Technology Education.

Moshe earned a BA in Social Sciences from the Open University Of Israel. In 2003 Moshe got married to Dafna, an Israeli American, and moved to the United States. They are parents to Coral and Jordan. For the past 20 years, Moshe has been importing fresh herbs and edible flowers from Israel to the USA and Canada.

Moshe is fluent in Hebrew and English, resides in Albertson Long Island, and is excited to join CTI and Limud!
Cantor Gustavo Gitlin, Trips & Music
C
antor Gustavo and his family moved to Glen Cove from Buenos Aires, Argentina in 2003. He comes from a family of musicians — his grandfather was a cantor — and his mother always encouraged him to use his voice and smile as a way into people's hearts. Cantor Gustavo attended cantorial school at Seminario Rabinico Latinoamericano in Buenos Aires. Inspired by the vision of Rabbi Marshal Meyer (Z'L), he is dedicated to bringing people together by building relationships with his charitable soul and warm heart, one person at a time. His rich voice carries profound Jewish melodies and prayers to the deepest corners of people's spirits. His dedication to the North Shore Sheltering Program and visiting the sick (Bikkur Cholim) has helped CTI develop a robust reputation as a congregation with a strong social action tradition of healing the world (Tikkun Olam).
Dvora Cohen-Keynan, Hebrew Through Movement Specialist
Dvora Cohen-Keynan, who moved to the United States from Israel 20 years ago, has long been active in the field of education, and has always had her hand in Hebrew Language Education, Judaic Studies and Cultural Enrichment. She is fluent in Hebrew, English and French. A graduate of the Zinman College of Physical Education & Sports Sciences of the Wingate Institute in Israel, she is a certified physical education teacher for grades K-12. In Israel, she started by teaching Hebrew to new immigrants in the public school system. As a lieutenant in the IDF (Israel Defense Force), Dvora headed a specialized education unit, teaching combat soldiers "Ahavt Israel" (Love of Israel) by providing exciting hands-on tour experiences all over the country. Dvora is well known to various Jewish institutions on Long Island, always finding interesting ways to engage students in the learning process. Dvora resides in Northport with her husband, Ofer, their two beautiful children, Almog and Orri, and their cute dog, Shanti.
Abigail Schlesinger, Shinshin (Israeli Exchange Student)

Abigail is from Givatayim (a city next to Tel-Aviv) and she is excited to be a Shinshin at CTI and Limud!
In high school, she studied computer science and physics, and throughout the past six years, Abigail participated in the youth movement "Krembo Wings", a movement for teens with and without special needs. She held various roles in the movement, and it became a home for her. Abigail says this experience has shaped her into a responsible, community-oriented person, instilling in her a strong sense of teamwork and leadership. She is grateful for the skills and values she has gained through her involvement in this organization.
Family holds a special place in Abigail's heart. She shares a close and loving bond with her younger brother, Yoav, who is also her best friend. The support and love they receive from their family has been instrumental in shaping their lives. Abigail believes in the power of strong familial connections and the positive influence they can have on personal growth and happiness.
Abigail is looking forward to getting to know you all!
Dagan Cohen, Shaliach and RCFI Director
Dagan Cohen is the new senior emissary (shaliach) representing the Jewish Agency, and is the Director of the Randie Waldbaum Malinksy Center for Israel in the Sid Jacobson JCC. Dagan arrived on Long Island with his wife Gal and their 3-year-old daughter, Yarden, just one month ago. Prior to their relocation, Dagan's professional pursuits spanned three significant areas: working in education with teenagers and parents, fostering connections within Jewish communities, and serving as a combat officer in the IDF reserves.
Dagan holds a bachelor's degree in economics and political science, along with a master's degree in organizational consulting, attesting to his dedication to both academia and professional development.
In his leisure time, Dagan finds pleasure in various activities, including hiking, engaging in sports, reading, and collaborating with people from diverse backgrounds. His family shares in his enthusiasm as they embark on this journey to Long Island, eager to become an integral part of our community. For them, this opportunity represents the convergence of their two most cherished passions - the State of Israel and Judaism.
Fri, September 29 2023
14 Tishrei 5784
Fri, September 29 2023 14 Tishrei 5784