Meet Our Educators
Meet Our Educators
our educators
Lisa Aamodt, Limud Education Director

morahlisaa@gmail.com (516) 676-5080, ext. 105
Lisa Aamodt has been an experienced Jewish professional for over 16 years and joined the CTI family in 2015. As Limud's Education Director, she is a progressive leader and role model for our children. Her research in determining the new curriculum for our students, is testimony to her dedication. In addition to Limud, she is also in charge of a vast array of programs for our youth from the age 1 through grade 12, including; Shalom Playgroup, TOT Shabbat, Mommy & Me, PJ Library, Kiki's Kids Teen/USY program and Limud High.
Through Torah study, Lisa strives to instill in our children positive moral character and the importance of being good citizens of the world. Through Jewish education, she strives to provide the building blocks for children and young adults to build their own Jewish identity.
Lisa leads youth and family services and programs, and runs Rosh Chodesh "It's a girl thing," which teaches middle school through high school girls about Judaism and self-awareness. Lisa has also led various workshops, including "Making Junior Congregation come Alive at your Synagogue," at the New Caje2 Conference (2012), and "PJ Library Program, Marketing and Outreach" at the PJ Library Conference (2013).
Lisa holds a Bachelor of Arts degree in Management of Technology, a Master's Degree in Non Profit Management and is studying at Gratz College for a doctorate in Educational Leadership. In 2014, she was the recipient of the prestigious Harold Grinspoon Excellence in Jewish Education Award and the New Caje5 Principles Certificate. In 2019 she was awarded the Stars Under 40 Award on Long Island.
Chad Altman, VP, Education

Chad Altman was born in Roslyn and is married to Lauren, his high school sweetheart. They have two boys, Madden and Jamie. Both boys attend North Shore Schools and CTI's Limud Hebrew School. Chad has worked in the NYC Department of Education since 2003 and is currently a Principal in Manhasset Public Schools. As a child, he attended Temple Sinai in Roslyn and kept active with the Temple while in High School. When not working, Chad enjoys skiing, tennis, traveling and grilling his favorite foods. Most importantly, Chad values his time with friends and family.
Fredda Klopfer, Education Director, Emeritus
Fredda Klopfer spent 30 years as a special educator and elementary principal in the North Shore Schools. For seven years, Fredda volunteered to lead Limud as the principal and helped to grow the school to its present size. In addition, she has networked with the Jewish Education Project — an organization dedicated to creating innovative religious schools — where she guided the facilitation of a network called New Models for Small Schools. The interaction with this organization helped provide the framework for creating a school that has been cited for its creative approach to Jewish education. Fredda was honored by METNYS for her work at CTI. In addition to being the "bubbie" of the school.
Rachel Salinas, Limud Special Needs Specialist & Coordinator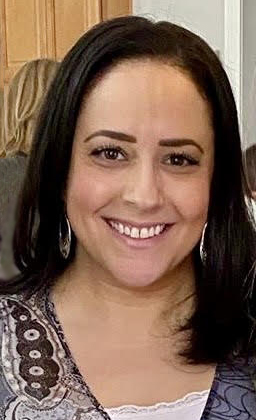 Rachel Salinas and her husband, Paul, moved to Glen Head from Queens in 2015. Their two sons, Andrew and Brandon, both attend and love Limud. Rachel is the coordinator of a special education program in a New York City high school. She has been a special education teacher since 2003. Rachel and her family love being part of the incredible CTI family.
.
Debbie

Ilberg,

Limud Special Needs Specialist & Coordinator
Debbie Ilberg and her husband, Peter, and their children, Rachel and Matthew, have been members of the CTI family since 2017. Both Rachel and Matthew attended Limud and go to North Shore Schools. Rachel had her Bat Mitzvah in Jerusalem in July 2019 in a service led by Rabbi Huberman and Matthew's October 2020 service had the distinction of being CTI's first zoom Bar Mitzvah! Debbie has been an elementary school English as a Second Language teacher in the NYC Department of Education since 1995, working with both general education and special education students. As the mother of a son with special needs, Debbie served for many years on the board of North Shore Schools SEPTA. She also volunteered as co-leader of her daughter's Girl Scout Troop for almost 9 years. Debbie is passionate about helping children with special needs and their families to navigate the intricacies of the educational system and find the supports available to them. When not working, Debbie enjoys reading, trying out new recipes, and, most of all, spending time with family and friends.
Krystal Wheaton, Limud Assistant & Kiki's Kids Youth DIrector
Krystal Wheaton is a student at Adelphi University, majoring in Psychology and enrolled in the school's Honors College. She has experience giving trumpet lessons, was a volunteer counselor at a science camp, and for 5 years she worked as a karate instructor for children ages 3-16. She holds her second degree black belt in Shotokan karate, and in her free time loves to play the trumpet, listen to music, and express herself in different creative outlets, whether it be arts, crafts, or writing. She strives to help children be the best they can be, and is excited to be a part of the CTI family.
Melissa Greico, Pre-K & K, TOT Shabbat, Shalom Playgroup & Kiki's Kids Jr.
Melissa Greico attended Alephi University and double-majored in psychology and sociology. She also studied school psychology and interned in various settings, working on social skills with elementary school students with autism. She has experience as a nanny, has taught nursery school and has worked in an after-school program across all levels. Currently, she is also teaching the Friday-morning CTI Shalom Playgroup for 2-4 year olds, learning Hebrew and doing arts and crafts for CTI's Tot Shabbat program. In addition to having a passion for children, animals and helping others, Melissa enjoys participating in all aspects of Jewish culture.
Ziv Shusterman, 1st & 2nd Grade (Sundays)
Ziv Shusterman is a senior at North Shore High School who graduated from Limud in 2017. For the past 5 years, he has worked in various roles at Limud High, most notably being a 1st and 2nd grade teacher's assistant. Now, he is fulfilling the role of teacher himself, and alongside Morah Norimi, will be helping the 1st and 2nd grade class learn all about Jewish holidays, mitzvot (Jewish values), and Hebrew.

His favorite thing about being at Limud is the ability to work with such a wonderful community in a positive, judgement-free environment.
Norimi Truskinovsky, 1st & 2nd Grade (Sundays)
Norimi Truskinovsky is a senior at North Shore High School who has studied Hebrew from kindergarten to 8th grade. She is beyond excited to be a part of the Limud family, and looks forward to spreading her Hebrew knowledge as the 1st-2nd grade co-teacher alongside Moreh Ziv.
Jessica Herman, Limud Music Teacher, 3rd & 4th grade (Sundays), Music Enrichment, Kiki's Kids Teen Leader
Jessica Herman is a music education student at LIU Post. Along with singing, she plays guitar, euphonium, trombone, and tuba, and has previously been a music teacher at two different religious schools. She also attended URJ Camp Eisner for many years, and will be returning as a counselor and song leader. Jessica has a love for Jewish music, and is excited to share her knowledge about it with students!
Inbal Har, Limud Shin Shin (Israel exchange student)
3rd & 4th Grade Thursdays and Israel Engagement
Inbal was born and raised in Hod HaSharon, a small city near Tel Aviv.

In her family, she has a father, mother, and two brothers. Her father, Offer, is a CEO of a high-tech company that develops systems for the army. Her mother, Einat, is an accountant and finance manager. Her twin brother, Ilay, is about to join the army, and her younger brother, Idan, is 13 years old and is going to be in 8th grade.

For as long as she can remember, she has been singing and performing on stages, and she knows how to play the piano and little bit of guitar. For the past three years she has participated in the HaZamir Choir, and this year she was the Teen Leader of her chapter. She has also been a part of Scouts.

Along with singing, she really likes to cook, bake, travel, and hang out with friends.
Hannah B. Taustine, 5th & 6th grade (Sundays & Thursdays)
Hannah B. Taustine is a student at CUNY-LaGuardia, majoring in English Literature and Secondary Education. She has assisted in Hebrew school classes for five years, has held positions of increasing responsibility in summer recreation and camp programs, and has been a karate teacher and homework tutor for several years. She holds a black belt in Kenpo karate and is an avid reader, artist and writer. Hannah has a younger brother and two dynamic rescue poodles. She is very passionate about teaching and Hebrew, and is excited about bringing life and joy to Jewish learning.
Rabbi Josh Alpert, 7th Grade (Thursdays)
R
abbi Josh Alpert has been completely immersed in both Judaism and music since he was a young child. As a young boy he would come home from school, put a towel over his shoulders and "play" Rabbi. At age five, he received his first guitar and was composing songs by the time he was 10. His dream was to incorporate both the teachings and values of Torah and great eclectic music from his many musical tastes. Rabbi Alpert graduated with a B.F.A. in Music Education and Performance from L.I.U. Post, School of Music. At the same time, he attended Yeshivat Torah Mitzion, in Merrick, NY. Rabbi Alpert received Rabbinical Ordination in 2008 from Yeshiva Zichron Akivah, in Woodmere NY. In 2005, he and his friend, Rabbi Michael Wagner, started the Jewish Rock band, "White Shabbos." At that time, he decided to use his talents to inspire Jewish youth worldwide. Teaching Torah through song, drama and even dance parties, Rabbi Alpert hopes to light the spark inside every Jew that brings them close to their beautiful, ancient heritage and its special values.
Cantor Gustavo Gitlin, Trips & Music
C
antor Gustavo and his family moved to Glen Cove from Buenos Aires, Argentina in 2003. He comes from a family of musicians — his grandfather was a cantor — and his mother always encouraged him to use his voice and smile as a way into people's hearts. Cantor Gustavo attended cantorial school at Seminario Rabinico Latinoamericano in Buenos Aires. Inspired by the vision of Rabbi Marshal Meyer (Z'L), he is dedicated to bringing people together by building relationships with his charitable soul and warm heart, one person at a time. His rich voice carries profound Jewish melodies and prayers to the deepest corners of people's spirits. His dedication to the North Shore Sheltering Program and visiting the sick (Bikkur Cholim) has helped CTI develop a robust reputation as a congregation with a strong social action tradition of healing the world (Tikkun Olam).
Dvora Cohen-Keynan, Hebrew Through Movement Specialist
Dvora Cohen-Keynan, who moved to the United States from Israel 20 years ago, has long been active in the field of education, and has always had her hand in Hebrew Language Education, Judaic Studies and Cultural Enrichment. She is fluent in Hebrew, English and French. A graduate of the Zinman College of Physical Education & Sports Sciences of the Wingate Institute in Israel, she is a certified physical education teacher for grades K-12. In Israel, she started by teaching Hebrew to new immigrants in the public school system. As a lieutenant in the IDF (Israel Defense Force), Dvora headed a specialized education unit, teaching combat soldiers "Ahavt Israel" (Love of Israel) by providing exciting hands-on tour experiences all over the country. Dvora is well known to various Jewish institutions on Long Island, always finding interesting ways to engage students in the learning process. Dvora resides in Northport with her husband, Ofer, their two beautiful children, Almog and Orri, and their cute dog, Shanti.
Lirin Shay Goshen, Limud Shin Shin

Lirin Shay Goshen, married to Omri and mother to Bnaya.

Lirin was born in Holon to an Iraqi family. She served in the IDF for three years, as an officer in an educational unit; she oversaw the social and economic conditions of 2,500 soldiers.

Immediately after her military service, Lirin served as a Jewish Agency Shlichah to a Jewish summer camp in North America, and the experience inspired her to deepen her knowledge of Judaism, what she later did as a participant in "The Place" program, which connects between Jewish communities in Israel.

Lirin holds a BA in Political Science and Political Communication from the Academic College of Tel Aviv-Yaffo, from which she received a full scholarship in merit of her leadership skills by the Rothschild foundation. She also holds an MA in Urban Planning from The Technion.

Lirin is an alumni of the Cadet Program for Strategy and Urban Planning at the Ministry of Interior.

Lirin and her husband Omri, together with their son Bnaya and their dog Donna, arrived to a Shlichut in Long Island after three years of living in a military boarding school, where Omri served there as a commander.

Lirin is a political and social activist: she has run for City Council in Holon, managed field work for the Tzeirim (youth) party, and has served as an political advisor and head of bureau to former Member of Knesset Gadeer Kamal Mreeh, the first Druze MK.
Tue, July 5 2022
6 Tammuz 5782
Tue, July 5 2022 6 Tammuz 5782