Rabbi's Blog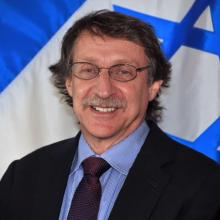 How does the weekly Torah portion inspire us to examine our personal relationships, our daily behavior, our values and spirituality?
The Mitzvah Squad

Cantor Gustavo shares some holiday spirit —blowing the shofar for congregants, Vivian Schachter and Roz Pearl.

A few of the Mitzvah Squad (Cantor Gustavo, Judy Novick & Susan Friedlieb) brought holiday greetings to members, Hildreth Golub (top) and Jenny & Robert Rubin (bottom).
REMEMBERING 9-11

Rabbi Irwin Huberman speaks at the Glen Cove service to commemorate 9/11. His theme was "choosing blessings over curses."
Limud registration is open
Limud 2020-2021 is open for in-person (with an outdoor classroom space) and virtual learning.

cLICK hERE TO SIGN UP TODAY
fOR MORE INFORMATION, Contact:
LEARNING & GROWING
TEACHING CHILDREN HOW TO THINK "JEWISHLY"
Madden joins his Limud classmates through online remote learning.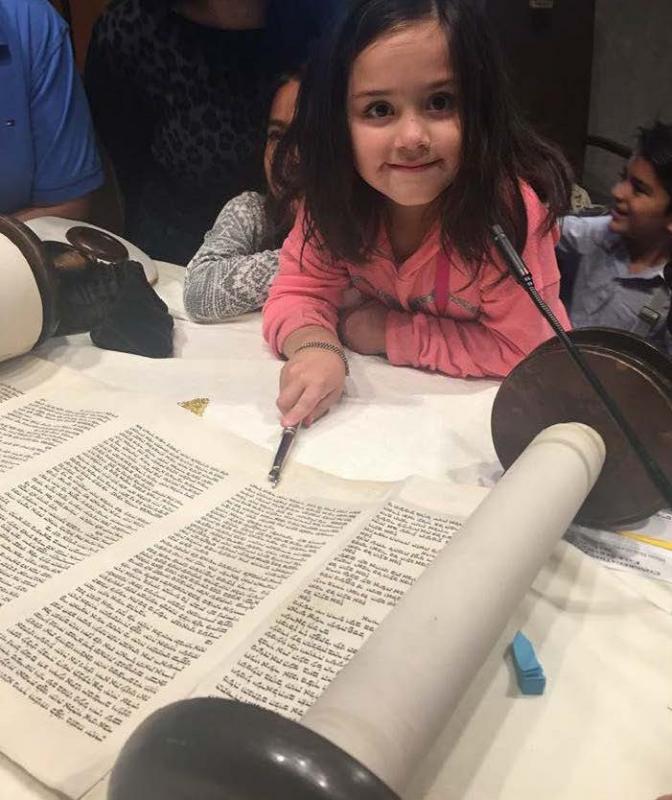 CTI'S
TOT SHABBAT PROGRAM NURTURES A SENSE OF BEING JEWISH
with Torah Stories, Dinner, Arts & Crafts, Fun, Songs, Games and Laughter. Programs held monthly on a Friday evening. For Information Contact Lisa Aamodt, Education Director,
morahlisaa@gmail.com
, 516-676-5080.

LIMUD is not your grandparent's Hebrew school--children are actually excited to attend. Teaching focuses, above all, on "values" and "experiential learning."
Kiki's Kids / USY Programs
We wish Eitan all the best as he studies in Jerusalem for the year. Lucky for us, he'll be working with Limud once a month!
Read his bio here
.
USY Co-Presidents, Emily and Zosia, looking forward to a meaningful and fun year at CTI.
Jews around the World
Am Yisrael Chai...Be proud of not only Israel but how it is healing the world.
It's Here! You Can Be A Part of It!
Liam's Eagle Scout project,
The Forgotten Children's Holocaust Memorial
is finally in place!
Now you have the opportunity to add to his installation — by purchasing an inscribed brick in memorial.
Click here to download the form
.

Join Us!
TONIGHT - Thursday, Oct. 22 @ 7:30 PM



SHABBAT SHALOM
CTI'S TEEN GROUP (KIKI'S KIDS) VISITED THE MUSEUM OF JEWISH HERITAGE

HERE ARE SOME OF THEIR IMPRESSIONS:

This Museum Not Only Made Me More Aware Of My Jewish Heritage, But Also Of The Horror That Was The Holocaust. It Was Really Inspiring To See How People Found Ways To Keep Judaism Alive. - Zosia

CTI SOUPER HEROES --WITH RABBI HUBERMAN -- help prepare lentil soup for distribution to Glen Cove Men's Shelter and CTI congregants unable to leave their homes.
Mon, October 26 2020
8 Cheshvan 5781
CTI IN THE MEDIA
Read the article, "Rosh Hashanah at Congregation Tifereth Israel to be held digitally this year" in the LI Herald/Glen Cove.
What People are Saying . . .
[This is just one of the comments we received after CTI's first Virtual Rosh Hashanah Service — it came in all capped...]
"BLOWN AWAY BY SERVICES TODAY. ALL OF YOU WENT ABOVE AND BEYOND TO PREP THIS SERVICE AND IT WAS PERFECTION. NOT ONLY WAS IT BEAUTIFUL, IT WAS INSPIRATIONAL. HAD TO BE THE BEST HIGH HOLIDAY ZOOM SERVICE IN THE COUNTRY! !
L'SHANA TOVA....Lubah and Jerry"
"We were looking for a communal home, which was not just about prayer and learning. It's about people connecting with people."
---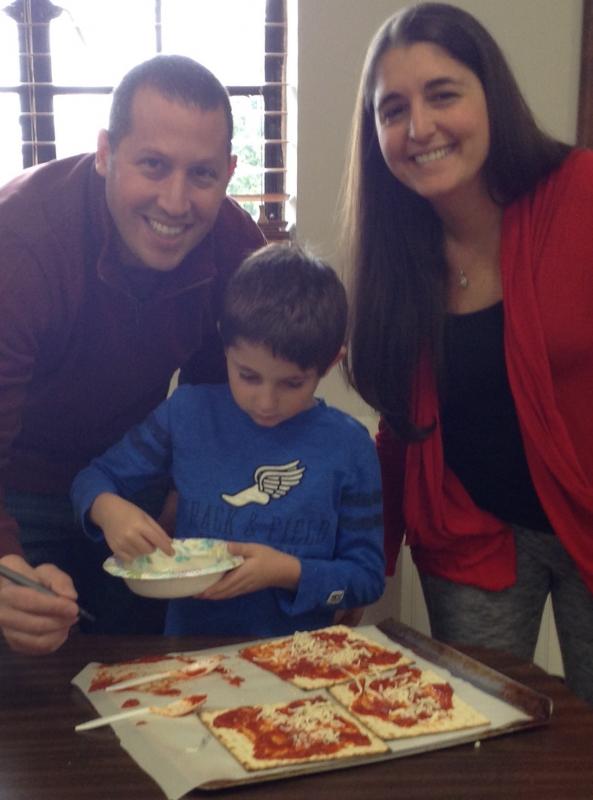 Our family continues to love celebrating the history and values of our Jewish heritage. The CTI experience provides us with an opportunity to engage with our spiritually at our own pace and as we are most comfortable. Our Rabbi recently shared the importance of ensuring that all members are able to freely take part without ever being "Jewbarrassed." We are very honored to be part of CTI and appreciate the journey as we support our children in strengthening their connection to Judaism.
Chad & Lauren Altman
"Try to make the world a better place." I learned it at CTI. Next to being healthy, it is definitely the best feeling ever!
So, I am grateful for the place I call home in my heart -- CTI with its special Jewish practices, traditions and family I TREASURE whenever I spend time with them.
Beth LaBaw
We Welcome Families of All Backgrounds
Are You an Interfaith Family? Click here for more
information.
The Campaign for CTI
There are many ways to make a contribution to CTI. Click here to view the many giving opportunities.
Jewish Recovery
The Jewish Recovery Group meets monthly (on the first Monday of the month at 7:00 pm) at CTI for families with loved ones fighting addition. For more information, contact Rabbi Huberman, (516) 676-5080.
Mon, October 26 2020 8 Cheshvan 5781