During these challenging times we can embrace hope. There are many things in our lives which are not canceled.
In the interest of caution and safety, most programs and services will be shifted to virtual meetings (Zoom or Facebook Live) until further notice.
The CTI Office is closed to in-person activity.

You may call to speak with Office staff:

Monday, Wednesday and Friday, 10:00 am-2:00 pm.
CORONAVIRUS UPDATE: CTI'S VIRTUAL SERVICES AND PROGRAMS
Shalom friends...
We want to update you on how our congregation is adjusting and adapting to the quickly changing circumstances revolving around the coronavirus.
A task force of clergy and executive members has been convening daily via Zoom conferencing to help ensure the health and safety of both congregants and staff.
In short, Congregation Tifereth Israel has become a virtual synagogue. The Talmud is very clear that Pikuach Nefesh — protection of human health — must take precedence over all other considerations.
It is our intention to place no one at risk, particularly since there is much about this virus and its threat that we do not fully understand.
Therefore:
1) CTI will be closed, effective immediately. Calls to the synagogue will be routed to front office staff working from home or in secluded areas. The Rabbi and Cantor will remain on site, or nearby.
2) Our Limud Hebrew school will become "virtual," with teachers conducting classes via Zoom conferencing. Educational Director Lisa Aamodt will contact Limud parents regarding times and details of our "virtual school," and our Zoom based teen, parent and family programs.
3) Religious services will be offered on Zoom and/or Facebook. We will be streaming these services across our network. We will send you the links to participate by computer or hand held device. Thursday morning services will run from 7:15 am to 8:00 am. Congregants' participation will be restricted to home or work in order to prevent contact or exposure.
4) Friday night services will also be streamed on Zoom and/or Facebook. We will join together, electronically — at 6:45 pm to light Shabbat candles, and those wishing to participate in the services — beginning at 7:00 pm — will remain online.
5) Saturday morning services are canceled.
We feel it is important to err on the side of health and safety; many of our congregants and friends are in the high-risk category.
Our tradition reminds us that it is "better to miss one Shabbat so that there will be many more Shabbatot in the future."
Let us all stay safe and healthy.
Carl Kornfeld, President
Rabbi Irwin Huberman
A CENTER FOR JEWISH LIFE
WHERE EVERYONE IS WELCOME
AND EVERY VOICE IS HEARD
Rabbi's Blog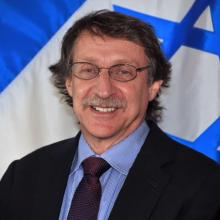 How does the weekly Torah portion inspire us to examine our personal relationships, our daily behavior, our values and spirituality?
Join Us!
SHABBAT SHALOM

CTI'S TEEN GROUP (KIKI'S KIDS) VISITED THE MUSEUM OF JEWISH HERITAGE
HERE ARE SOME OF THEIR IMPRESSIONS:
This Museum Not Only Made Me More Aware Of My Jewish Heritage, But Also Of The Horror That Was The Holocaust. It Was Really Inspiring To See How People Found Ways To Keep Judaism Alive. - Zosia
CTI SOUPER HEROES --WITH RABBI HUBERMAN -- help prepare lentil soup for distribution to Glen Cove Men's Shelter and CTI congregants unable to leave their homes.

LEARNING & GROWING
TEACHING CHILDREN HOW TO THINK "JEWISHLY"
Madden joins his Limud classmates through online remote learning.

Limud is open, VIRTUALLY! Contact:

MorahLisaA@gmail.com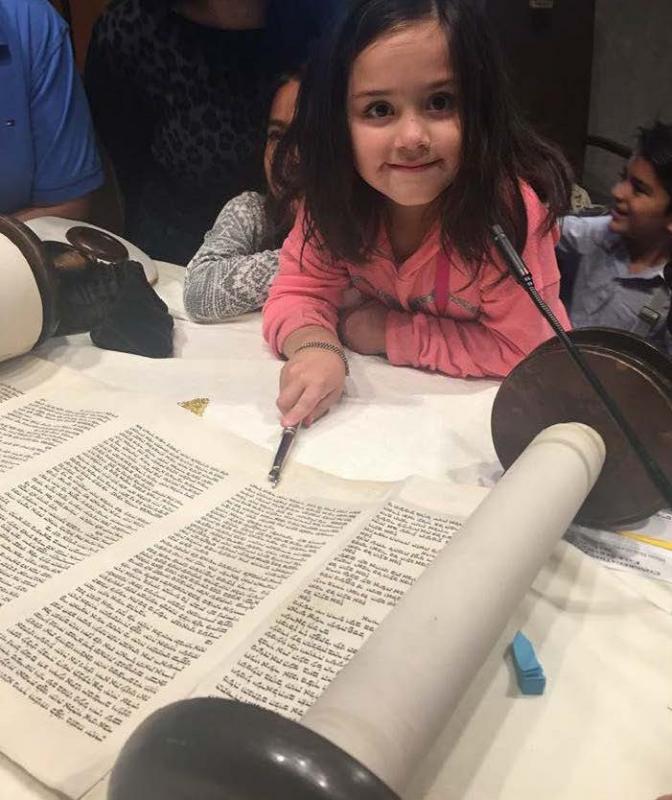 CTI'S TOT SHABBAT PROGRAM NURTURES A SENSE OF BEING JEWISH with Torah Stories, Dinner, Arts & Crafts, Fun, Songs, Games and Laughter. Programs held monthly on a Friday evening. For Information Contact Lisa Aamodt, Education Director, morahlisaa@gmail.com, 516-676-5080.
LIMUD is not your grandparent's Hebrew school--children are actually excited to attend. Teaching focuses, above all, on "values" and "experiential learning."
Giving Rocks At CTI
Mon, April 6 2020
12 Nisan 5780
What People are Saying . . .
"We were looking for a communal home, which was not just about prayer and learning. It's about people connecting with people."
---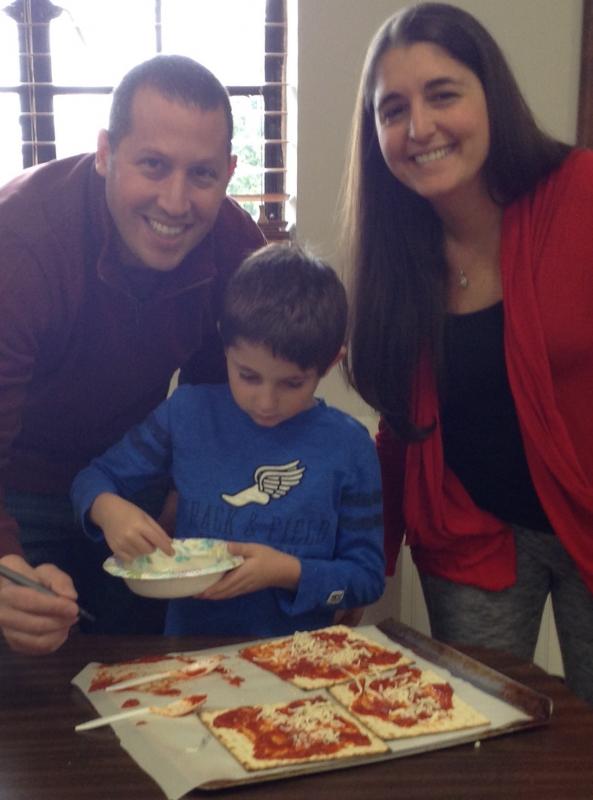 Our family continues to love celebrating the history and values of our Jewish heritage. The CTI experience provides us with an opportunity to engage with our spiritually at our own pace and as we are most comfortable. Our Rabbi recently shared the importance of ensuring that all members are able to freely take part without ever being "Jewbarrassed." We are very honored to be part of CTI and appreciate the journey as we support our children in strengthening their connection to Judaism.
Chad & Lauren Altman
"Try to make the world a better place." I learned it at CTI. Next to being healthy, it is definitely the best feeling ever!
So, I am grateful for the place I call home in my heart -- CTI with its special Jewish practices, traditions and family I TREASURE whenever I spend time with them.
Beth LaBaw
The Campaign for CTI
There are many ways to make a contribution to CTI. Click here to view the many giving opportunities.
Jewish Recovery
The Jewish Recovery Group meets monthly (on the first Monday of the month at 7:00 pm) at CTI for families with loved ones fighting addition. For more information, contact Rabbi Huberman, (516) 676-5080.
Mon, April 6 2020 12 Nisan 5780